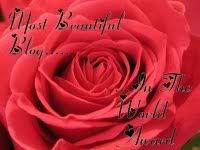 Callie has awarded me "
The Most Beautiful Blog Award
"
Thank you Callie!
NOTE:
I have decide that I will, probably, not be posting anymore Reformation Dress pictures. Its taking to a lot of time, and I have not made it very far. I may endup post 3-4 eventually though.